June 2011 1 post
Sunday, June 12, 2011
---
CameraSharp is now in the iTunes app store!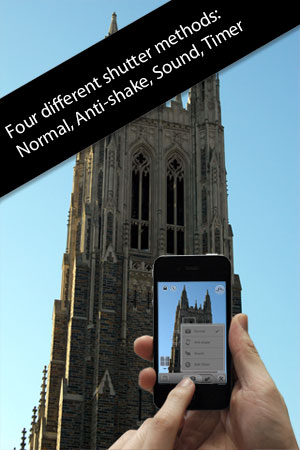 Featuring:
Sound Activated Shutter Technology to allow picture taking completely hands free while still maintaining control of the photo
Our Spot Exposure and Focus system gives the photographer the ability of capturing any moment in the highest quality (not supported on older devices like iPhone 3G/3GS)
Bubble Level and AntiShake Activated Shutter are core tools that allow you to avoid tilted and frequently blurred photographs otherwise commonly occurring
With Tactile Timer, the photographer can easily be in group photos too with the simple twist of your fingers
Plus all the features you expect in a camera, like full EXIF, geotagging, digital zoom, front camera support, and more!
More info and screenshots are available on the CameraSharp website.